There is something to be said about social workers who are graciously willing to tell their story, just 12 months after diving into their remote social work experience.  Still in the midst of a giant learning curve, Alanna Audus joins me on Talk the Walk to share the ups, downs and delicious highlights of her beginnings in Alice Springs.  Alanna is a newcomer to narrative therapy and is delighted with the way her somewhat 'kooky' conversations with people are beginning to shape their lives for the better.  She works as a generalist and victims of crime counsellor for CatholicCare NT with some of the most marginalised Aboriginal people in Australia.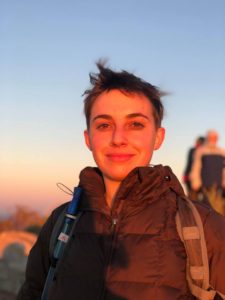 This conversation is as delightful as it is authentic.  So be warned, Alanna's heartfelt generosity may inspire you to pack up your city life and go bush.
On episode 27, we explore:
What led Alanna to pack up all her belongings and head to Alice Springs
What it's really like starting out in social work with no prior experience working with Aboriginal and Torres Strait Islander peoples
Alanna's unique story which has influenced her passion and drive for social justice
A 'fly on the wall' account of Alanna's approach to counselling, starting out in narrative therapy
Why relationships are at the heart of Alanna's practice and feeling okay about not knowing
The rich conversations that transpire working with metaphors
Methods of narrative documentation such as letter writing which record people's processes of acknowledgement and achievement, and what difference this makes to clients
Struggles and challenges Alanna has faced in her first year in a remote community and the notion of 'doing therapy on yourself everyday'
The influence of nature and the raw environment on Alanna's self care, allowing her to do high intensity social work
Reflections on resilience in ourselves and our clients
The people, institutions and the influence of radical politics that have shaped Alanna's social work practice framework and life
Reflections on the NT Emergency Intervention more than a decade on, a continuation of ongoing oppression and disempowerment which began with colonisation
Words of wisdom for other social workers considering the move from big city to remote outback and avoiding burnout
A sparkling moment from Alanna's last week
To listen, simply click on the Play button below or listen via the Stitcher App for iOS, Android, Nook and iPad.


You can also subscribe to podcast and blog updates via email from the Menu on the Home Page.
Don't forget, if you or someone you know would make a great interview on 'Talk the Walk', send us an email from the Contact Page.
Things to follow up after the episode
Contact Alanna on alanna.audus(at)gmail(dot)com
Podcast: Play in new window | Download
Subscribe: RSS