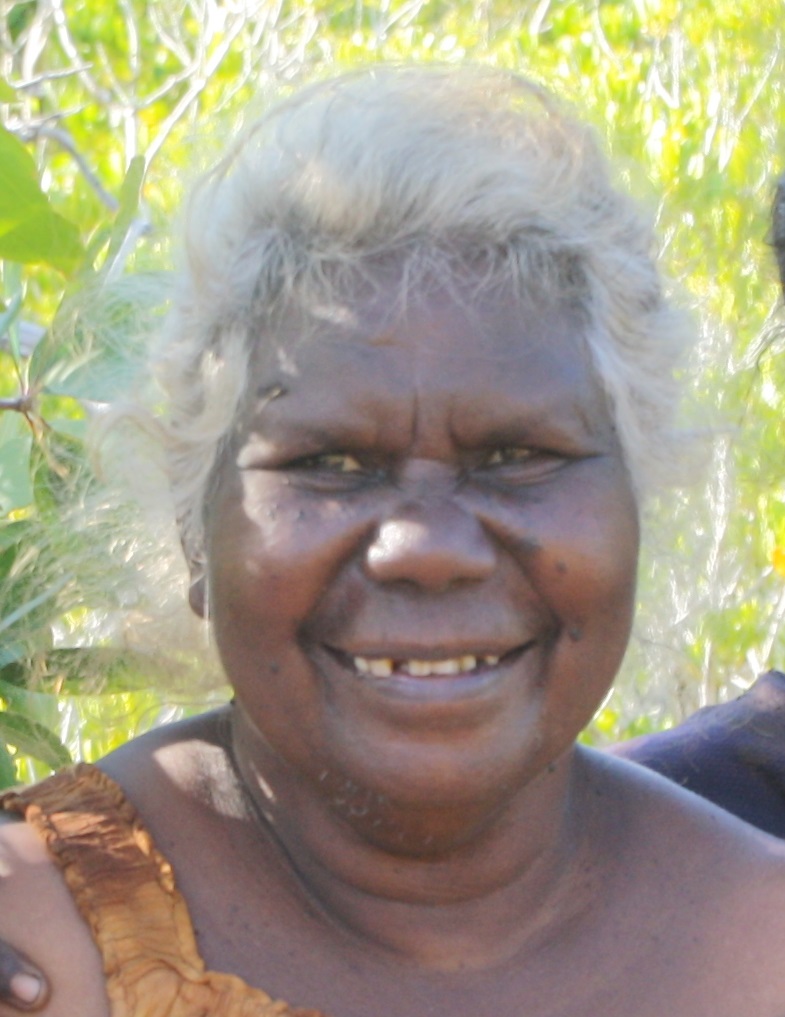 When elders speak, we sit up and take notice.  My guest today on Talk the Walk is someone I have listened to throughout my working career on the Tiwi Islands.  In fact, I'm proud to call her my mentor.   Elaine Tiparui is an Elder of Wurrumiyanga on Bathurst Island.  Elaine has a long history of helping her people, beginning with the Alcoholics Anonymous movement in the 1980's, training and working as an Aboriginal health worker and many years volunteering her time for non-government organisations delivering alcohol and drug programs, child and family counselling and support services.
I set out to explore two things in this conversation; firstly Elaine's experience of working alongside non-indigenous social workers and counsellors and what advice she might have for new people entering remote communities, and secondly, Elaine's knowledge in relation to the healing power of the bush.  I am a real advocate for social workers incorporating Indigenous knowledge and skills into social work interventions and therapeutic plans.  While I have been able to incorporate some of this knowledge into healing bush camps and individual client sessions, there is so much more potential with proper funding and support.
I hope you enjoy this episode as much as I did, reflecting on a ten year working relationship and the things we've learned from each other along the way.   It has been my biggest highlight and great privilege to co-create the Healing Our Children project with Elaine.  Communication with Aboriginal people whose first language is not English is never easy, so I'm grateful to Elaine for sticking with me during this conversation in my native tongue.  Apologies also for the cacophony of community sounds in the background!
In this episode, we explore:
Why Elaine chose to work alongside mainstream non-government organisations in her community
The history of the Wurrumiyanga community on the Tiwi Islands and Elaine's experience of growing up in the Catholic Mission
What social workers and counsellors need to be mindful of when entering a remote community for the first time
the reciprocal benefits of co-working with Indigenous and non-Indigenous knowledge
Elaine's gift of introducing new workers to the culture, healing traditions and a spiritual way of understanding the Tiwi people
Elaine's view of the skills and knowledge of non-Indigenous workers as a gift of healing for the Tiwi people
Self determination and what this means for non-Indigenous workers coming into a remote community
How non-Indigenous workers can build trust and respect in a new community
Why 'going out bush' is the best form of intervention for many of the health and wellbeing issues affecting children, adults or families

Elaine's stories of healing children and families out bush through teaching, hunting and bush medicine

The gift of listening and feeling trees that Elaine inherited from her ancestors, and the messages trees are communicating to us
The healing power of the bush in healing, mourning and celebration ceremonies, and recovery from emotional hurt and mental health issues
Elaine's story as a witness to a healing ceremony for a Tiwi girl who had been removed as a baby and reunited with Tiwi family; a collaboration between Child Protection, an NGO and the strong women
To listen to this episode simply click on the Play button below or listen via the Stitcher App for iOS, Android, Nook and iPad.


You can also subscribe to podcast and blog updates via email from the Menu on the Home Page.
Don't forget, if you or someone you know would make a great interview on 'Talk the Walk', send us an email from the Contact Page.
Podcast: Play in new window | Download
Subscribe: RSS