[subscribe2]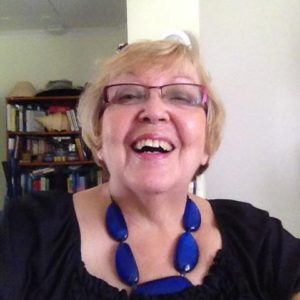 In Episode 8 of 'Talk the Walk' I speak with Lyn Whitford.
Lyn is a Cree-Metis woman from Canada who has spent her life's work between her native homeland and Australia.  After arriving in Oz in the early 70's, Lyn's travels brought her to the Northern Territory and she fell in love with place and people, reminding her so much of her own native home.  For the last 9 years, Lyn has been working as a social worker at the Gove District Hospital in Nhulunbuy.
This conversation is a delightful journey from Lyn's early memories of growing up on land set aside for native Canadians, being supported by Elders to pursue university education, discovering her Aboriginal identity in adulthood, and a lifelong love affair working in remote Arnhemland heartlands.
In this episode we explore:
Lyn's own reflections on Aboriginal identity, rights, historical conflict and treaties in Canada
Joys and challenges of working with your own mob
Establishing connection in a counselling relationship or community work
Similiarities and differences in cultural customs between Aboriginal Australians and Canadians
The 'woman to woman' conversation and talking with men
Common issues for Yolngu people that a social worker gets involved with that most of us take for granted
A typical day on the wards in Gove Hospital
Life in Nhulunbuy, surrounding communities and homelands of NE Arnhemland
What interactions look like between non-English speaking patients and the hospital social worker
The implications of miscommunication and cultural differences for patient's treatment
Lyn's reflections on the Aboriginal kinship system and how beneficial that is for a healthy life
Lyn's multicultural view of the world and the challenges this poses in her work
The challenges of talking about and working with Aboriginal women experiencing domestic violence from remote communities

The importance and difficulties of employing Aboriginal people in the health care system

Resources to assist newcomers to Arnhemland and why it's important to understand the culture and kinship system
Lyn's fondness for the beauty and simplicity of living in Nhulunbuy community
To listen to this episode simply click on the Play button below.
Subscribe to episodes of 'Talk the Walk' by email via our Home Page.  We hope to have 'Talk the Walk' listed on popular podcatchers like iTunes very soon.
Don't forget, if you or someone you know would make a great interview on 'Talk the Walk', send us an email from the Contact Page.
Things to follow up after the show:
The Northern Territory Family Safety Framework
ARDS (Aboriginal Resource Development Services)
'Nona and me' by Clare Atkins
'The break' by Katarina Vermette
Podcast: Play in new window | Download
Subscribe: RSS