Eco-social work is an area of practice that is still trying to find its identity. I have only very recently 'come out' as an eco‑social worker and recognise there are many different approaches to incorporating eco‑therapies into practice.
My eco-social work practice has been largely influenced by my Indigenous mentors and co-workers in the Northern Territory. Spending time on country with Tiwi Elders gave me insight into their culture, spiritual connection to the land and harmonious lifestyles. For those experiencing intergenerational trauma, mental health, drug and alcohol and domestic violence issues, the women often told me "going bush is the best medicine for our people". Essentially what the Elders were telling me is that land and connection to country is critical for social and emotional wellbeing, and must be part of a therapeutic plan for recovery. This is consistent with a 2009 Australian Institute of Aboriginal and Torres Strait Islander Studies (AIATIS) paper, which says:
Aboriginal and Torres Strait Islander health is viewed in a holistic context, that encompasses mental health and physical, cultural and spiritual health. Land is central to wellbeing. Crucially, it must be understood that when the harmony of these interrelations is disrupted, Aboriginal and Torres Strait Islander ill health will persist.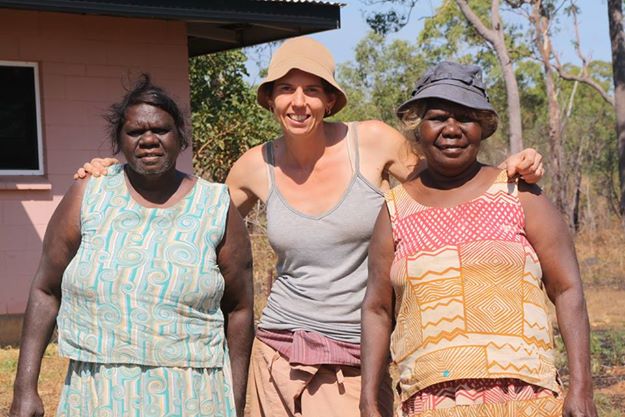 Part of my therapeutic work involved taking families out on camping trips away from the stresses of their community. The strong women always took a lead in traditional healing ceremonies for their children and families on these camps.
Eco-social work practice requires us to expand our thinking beyond the 'person-in-environment' perspective to consider the earth as an ecological whole in which humans have always belonged. Eco-psychologists might argue that people and the planet are so inextricably linked that when one becomes unwell so does the other, likewise when one is healthy so is the other. According to the biophilia hypothesis, people have an innate affiliation with nature and if we separate from nature we will suffer psychologically.
This need for nature goes beyond exploiting natural resources for human gain, but is vital for human emotional, spiritual, aesthetic and cognitive growth and development. It could be that our evolution away from forests into the busy, stressful conditions of modern civilisation is contributing to the rapidly rising rates of mental health issues we are seeing globally. Richard Louv, who uses the term 'nature deficit disorder' to describe the impact of our separation, says children are spending so much less time outdoors than previous generations, that it is having a detrimental impact on their development. Rather than seeing ourselves as separate from nature, we must remember, we are nature.
To assist in the process of getting people to reconnect with nature for health and wellbeing, I did training in an eco-therapy called Nature and Forest Therapy (NFT). NFT is inspired by the traditional Japanese practice of shinrin yoku (forest bathing). The objective of a nature therapy walk is to give participants an opportunity to take a break from the stresses of daily life, to slow down and appreciate things that can only be noticed when moving slowly.
The key is not to cover a lot of miles, but to walk through nature with intention and just 'be'. This mindful approach to nature connection can be likened to the Indigenous contemplative practice of Dadirri, traditionally practised while sitting on country. Miriam Rose Ungunmerr says 'Dadirri is inner, deep listening and quiet, still awareness. Dadirri recognises the deep spring that is inside us'.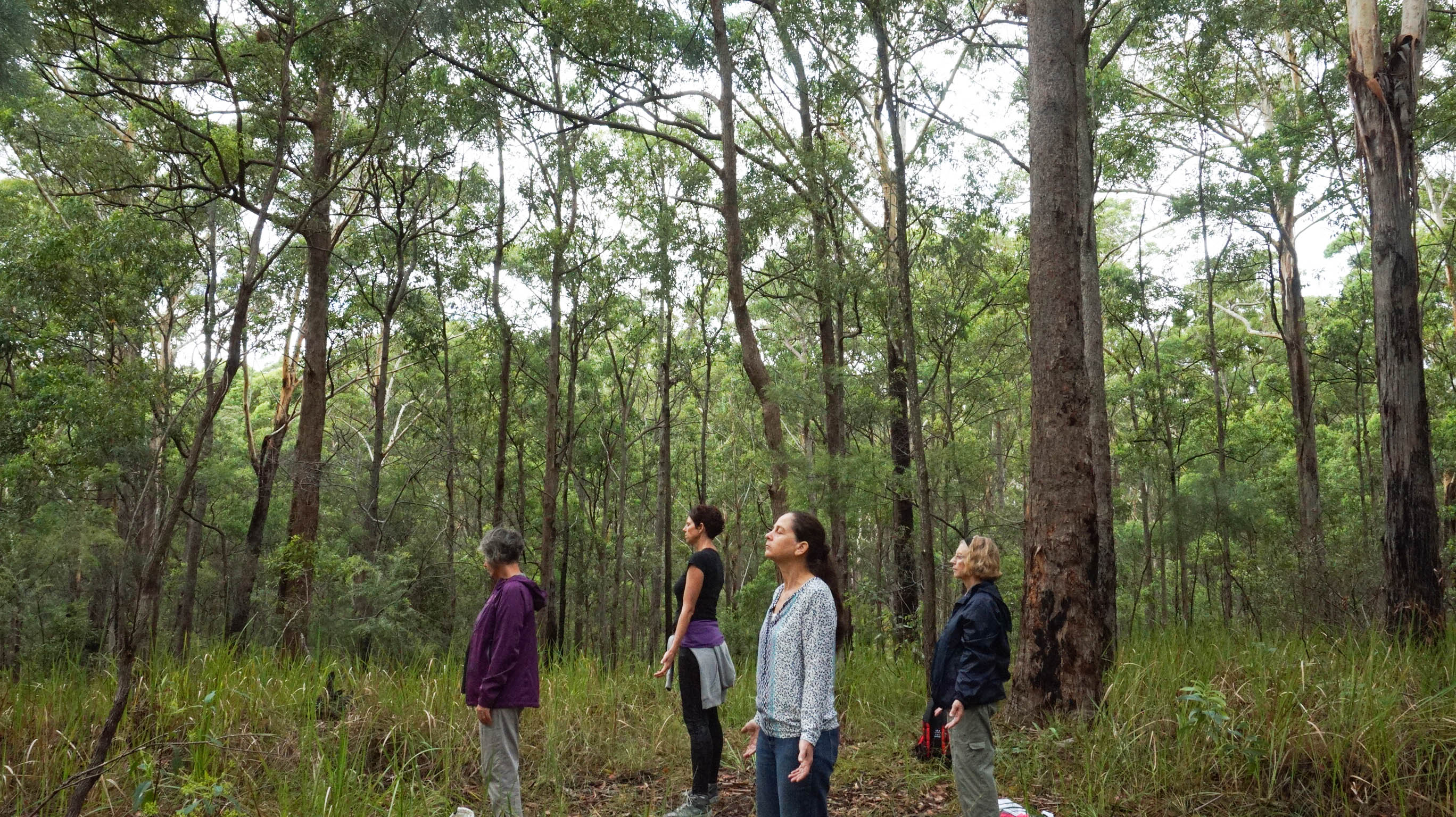 On a guided group Nature Therapy walk, particular attention is paid to the practice of reciprocity. In supporting the development of human-nature relationships we foster the role of humans as givers, as well as receivers. I firmly believe that if we are more closely connected to Mother Nature, we are more likely to want to care for and protect her. People who engage regularly in forest bathing practices tend to spontaneously want to give back to nature or introduce lifestyle changes to tread more lightly on the earth. This is consistent with the Indigenous worldview that recognises the interconnectedness of all things.
In a counselling context, eco-social work can be as simple as conducting sessions outdoors or doing a 'walk and talk' session in nature. The relaxation effects of being in nature are immediate for our clients, regardless of what happens in the therapeutic conversation. If it is not possible to meet outside, nature can be brought indoors to enhance the healing effects. Introducing pot plants, nature landscape artwork and natural forest scents to your office all have health and wellbeing benefits.
Eco-therapists are implementing nature-based enquiries into their assessment processes using instruments such as the Sensory Awareness Inventory. Investigations into the sensory activities that give people pleasure often feature nature-based themes and provide insight into ways clients can move towards their therapeutic goals. Interventions such as sensate focusing allow clients to draw on the full range of sensory experiences to help them achieve a life of comfort, safety and joy. Using nature as a teaching or learning tool, nature-based assignments can be client or therapist-directed to help them draw on available resources and move towards change.
I believe eco-therapies will be the evidence-based focused psychological strategies of the future, as we begin to understand the interconnectedness between people and a planet under stress. Even putting aside for a moment what Indigenous people have demonstrated through their relationship with the land for thousands of years, there is evidence showing the benefits of nature and green space, to mental, physical, emotional, cultural, and spiritual health.
In bringing eco-therapy into my social work practice, I aspire to connect people back to their true nature, promote wellness and recovery from physical and mental ill health, and bring healing to those who have experienced trauma. By strengthening the human-nature connection, I am also indebted to the traditional, ancient wisdom of Indigenous cultures about the healing power of nature and our obligations to care for our planet.