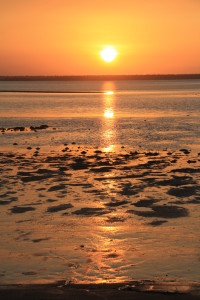 Welcome to …Metaphorically Speaking, a watering place for healing and the prevention of trauma in Aboriginal communities in Australia.
Our dream for this place is for the vibrant and respectful mixing of knowledge between Western and traditional Aboriginal world views to occur in a bubbly, frothy way.   Much like the phenomenon called ganma which occurs in NE Arnhemland.  Ganma is created by a river of water from the land meeting the salt water from the incoming tide, creating a mysterious swirling whirlpool of foam on the surface.   The ganma metaphor is an ancient tradition in Yolngu culture which "holds (in part) that the forces of the streams combine and lead to deeper understanding and truth."  
At …Metaphorically Speaking, both Indigenous and non-Indigenous voices come together for dialogue and two world views meet to create new understandings and do best practice in social work and community development.
On this site new workers can quench their thirst for knowledge about 'what works' and discover genuine, culturally sensitive resources for use in trauma work AND experienced workers can share their stories of healing and hope to show that good practice is not a mirage.
At ….Metaphorically Speaking, we are learning to live and breathe the ganma way in our practical work together.  We invite you to join us on this bubbly and frothy journey.
What's New – Social Work Podcast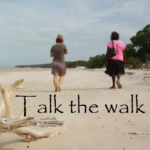 "Talk the Walk" is putting legs on Social Work with Indigenous communities through story.
LISTEN NOW or access Show Notes from the Podcast.
Download the 'Talk the Walk' podcast flyer to share with your networks.
You can hear this show on Stitcher for iOS, Android, Nook and iPad       

or subscribe to the podcast via email from the Menu on this page (top right).
What's New – Book Release

As seen and heard on Darwin ABC Radio and Cairns Indigenous Community Radio.
As featured on the Australian Childhood Foundation blog, Prosody.
In March 2017, we are proud to release the children's therapeutic picture book called "The Life of Tree" to give Aboriginal kids a voice on their experience of violence or other trauma.  If you'd like more information or to purchase this book, head to the Shop.