Whatever context you work in, this conversation will get you thinking about how you really engage with Aboriginal and Torres Strait islander people in your community.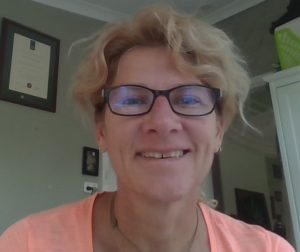 Dr Antonia Hendrick is a full time Lecturer in the School of Occupational Therapy, Social Work and Speech Pathology at Curtin University.  She is not your average academic.  Behind the qualifications, the accolades and the numerous published articles, lies an authentic human being, who is prepared to share her vulnerabilities in front of her students.  Antonia's current passion is 'Reaching Across the Divide: Aboriginal Elders and Academics Working Together', a project that is changing the way the social work curriculum is developed and implemented across the school.  For Antonia, it is a professional as well as very personal journey, working with Aboriginal Elders to develop staff and student cultural responsiveness.
There are lessons for us all about de-colonising our selves and our work, as Antonia takes us on a reflective journey into her White Privilege.
In episode 28 of Talk the Walk, we explore:
the precursors to Curtin University taking real action to decolonise the social work curriculum in 2014 using the 'Getting It Right' teaching and learning framework
The two key imperatives for working together with Elders as a political action of social work
What is meant by 'becoming an Ally?' in decolonising social work practice
The outcomes that are starting to emerge for social work students and staff engaging in yarning processes at the university
The impact of the project on Antonia's relational self
The challenges of being an academic in the work of institutional decolonisation and the personal impact on Antonia as a practitioner and human being
A personal family story of white privilege and it's impact on Antonia's values and belief system
The inspiring others behind Antonia's passion for this work
The movement of decolonisation that is occurring across social work and other professions in Australia
What the future holds for Curtain University in their partnership with the Elders Group
The outcomes for students' social work practice frameworks after completing a decolonised version of the social work curriculum
A final reflection for all social workers on the transferable skills across population groups in 'becoming an ally'
To listen, simply click on the Play button below or listen via the Stitcher App for iOS, Android, Nook and iPad.


You can subscribe to future podcast episodes from our Subscription page.
Don't forget, if you or someone you know would make a great interview on 'Talk the Walk', send us an email from the Contact Page.
Things to follow up after the episode
'Looking Forward Aboriginal Mental Health Project', Final Report (2011-2015)
Published works by Associate Profession Michael Wright
Hendrick, A. (2015). 'Working with Nyoongar Elders to decolonise the social work curriculum', New Community Quarterly.
Hendrick, A. & Young, S. (2017).  'Decolonising the Curriculum, Decolonising Ourselves: Experiences of Teaching in and from the 'Third Space'
Hendrick, A., & Young, S. (2018). Teaching about Decoloniality: The Experience of Non-Indigenous Social Work Educators. American Journal of Community Psychology, 62(3-4), 306-318.
Bishop, A. (2002). Becoming an ally: Breaking the cycle of oppression (2nd ed.).  Crows Nest, NSW: Allen & Unwin.
Land, C. (2015). Decolonizing solidarity. Dilemmas and directions for supporters of Indigenous struggles. London, UK: Zed Books.
Singleton, G., & Hays, C. (2008). Beginning courageous conversations about race. In M. Pollack (Ed.), Everyday antiracism: Getting real about race in school (pp. 18–23). New York, NYW. W. Norton & Co.
Contact Dr Antonia Hendrick at Curtin University
Podcast: Play in new window | Download
Subscribe: RSS