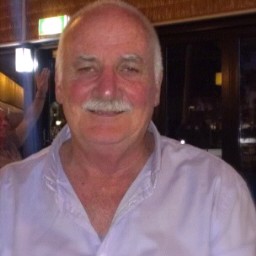 Today's conversation on 'Talk The Walk' has many gems, but particularly for counsellors and social workers interested in developing an evidence based program that is also culturally safe.  Doug Dunlop is a senior counsellor with the 'Holding Children Together' program based in Alice Springs and working with surrounding town camps.  Doug is part of the team leading a rigorous evaluation process, developed and mentored by the Australian Childhood Foundation and a Cultural Advisory Group.  In episode 17 of Talk the Walk, we also get a glimpse into the man behind the work; his historical roots, his life experience, the values and principles he brings to his trauma-informed, culturally-safe practice framework.
There is nothing quite like 'Holding Children Together' elsewhere in Australia and other organisations are starting to take notice of the Care Team model adopted by this child and family counselling service.  The road to evidence-based practice is long, requires collective good-will and a large investment, but like Doug says "every child is worth it".
In this episode, we explore:
Considerations for Doug arriving from New Zealand to work in Australia's Central Desert communities
the stark differences working with Maori and Aboriginal children beginning with engagement in therapy
understanding trauma informed practice with Aboriginal children and their families
the Care Team model integral to 'Holding Children Together' (HCT)
a typical day in the life of a counsellor
how HCT is upholding cultural safety and working towards evidence based status
a sparking story that makes the work all the more worthwhile and why great outcomes cannot be tied down to one intervention
the challenges of working within a Care Team model
insights into the complexities of reunification with family when a lot of intervention has focused on establishing relationships with carers
what makes Doug so passionate about his work and the values he holds most precious
important considerations of cultural world views in cases of Aboriginal children in foster care which has implications for reunification
awareness of white privilege and seeing the world through the eyes of others
Moments from Doug's early life that have influenced the values underpinning his practice
How Holding Children Together manage the exposure to trauma in counsellors
Hopes for the future of evidence-based counselling services and why it's a good process to undertake
To listen to this episode simply click on the Play button below or listen via the Stitcher App for iOS, Android, Nook and iPad.


You can also subscribe to podcast and blog updates via email from the Menu on the Home Page.
Don't forget, if you or someone you know would make a great interview on 'Talk the Walk', send us an email from the Contact Page.
Things to follow up after this episode
Contact Doug Dunlop at doug(at)ra-nt.org.au
Podcast: Play in new window | Download
Subscribe: RSS