…metaphorically speaking facilitates a range of personal and professional development workshops with staff in the human services sector such as domestic violence, mental health, child and family services.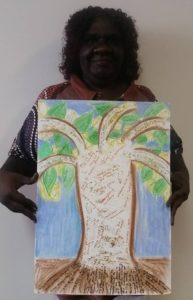 Our workshops are underpinned by the following beliefs:
you can only do your best work with others, when you nurture and look after yourself
stress in the workplace impacts our clients and the stories we tell about ourselves
You have amazing skills, knowledge, abilities, intentions, commitments and hopes that contributes to the strengths of your team or workplace
it is easier to apply therapeutic methodologies with your clients, that you have experienced yourself
therapy can actually be fun and creative, as well as transforming
you have as much to teach me as I have to teach you
Hands-on… Creative… Fun… Reflective…  Safe… Practical… Embodied… Evidence based…
For Team Building… for Personal and Professional Development…
Our workshops aim to:
strengthen your health and wellbeing, prevent burnout and reduce the likelihood of vicarious trauma
re-discover your story of skills, abilities, knowledge, values, beliefs, intentions, commitments and hopes that shape your life and work
identify and build appreciation for the strengths in your team, to reduce the impact of stress in the workplace
enhance knowledge and skills around narrative, arts and eco-therapy methodologies for working with individuals and groups
assist clients to tell their stories in ways that are safe and promote healing through creative expression
Our therapeutic approach to healing and well-being informs the way we deliver workshops.  Click here for more on our therapeutic approach to practice.
Contact Us about a tailor-made workshops for your team or your organisation.