Have you noticed the health of our planet, lately?
Have you noticed how lost, unhappy, unfit or unhealthy you are?
Well, there is a connection.
When Mother Earth is sick, so are we!
Wayapa Wuurrk®* re-connects you back to nature, and the way our ancestors have lived for thousands of years.
Wayapa® workshops incorporate earth connection mindfulness practice, with storytelling, a gentle physical movement practice connected to 14 Earth elements and inspired action to care for the planet, in an internationally-accredited modality.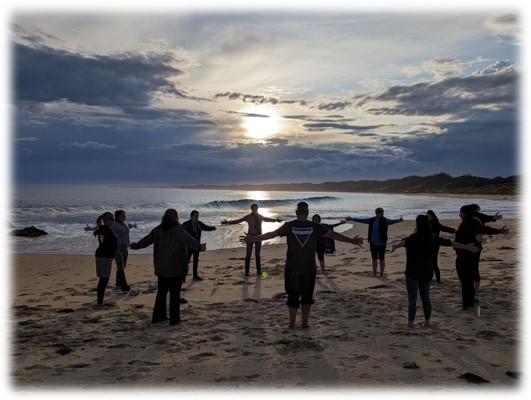 Your connection back to nature is the key to holistic well-being for you, Mother Earth and all species living on her!
Why do we need Wayapa®?
We have a mental health crisis in Australia. Suicide is currently the leading cause of death for young people aged 15-24, while suicide rates are more than twice as high in young First Nations Australians. Over the last 10 years, the use of antidepressants has doubled and people are staying on them for much longer. Something has to change!
With the rapid advance in technology, humans have moved further and further away from contact with nature, to the detriment of our physical and mental health. This has also come at the cost of the health of our planet. A recent study found around 70% of people aged 16-25 are extremely worried or very worried about the impacts of climate change. It's an imperative we show our children and young people a way forward for the future. By rekindling our relationship with mother nature, we will be inspired to take care of Planet Earth, rather than continue to mistreat her. Our mental and physical wellbeing and that of our children depends on it.
Wayapa® is unique in that it puts Earth as the starting point in holistic Earth, Body, Mind and Spirit Wellbeing.  Wayapa is about seeing all species as playing a valuable part in a healthy balanced ecosystem.  Every action we take today has a ripple effect in our environment.  We have a responsibility to ask ourselves how will my actions today affect the next seven generations?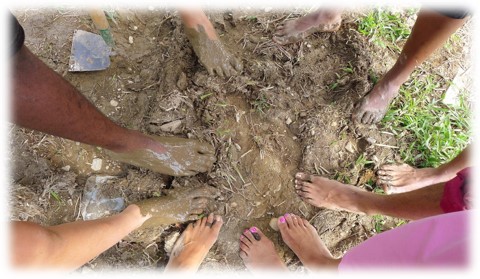 Your gateway to Wayapa® is an 8 week program, where you can connect with other like-minded people, to observe and deeply connect with the natural world, hear and share personal experiences and cultural stories of the elements.
The full Wayapa® 8 week program includes:
Week 1
Introduction to Wayapa® philosophy, the ancient ways of knowing, being and doing for wellbeing
Earth Mind Body Spirit benefits of practicing a Wayapa® lifestyle
Exploring the importance of the 14 Wayapa® Elements
The Wayapa® embodiment practice
Weeks 2-8
Each week will feature a yarning circle, taking a deeper dive into two of the Wayapa® Elements
Discussion on how ancient ways of Wayapa® can be embedded into our modern lives to create intergenerational wellbeing
Nature Connection experiences featuring art, games or movement
Finishing our morning with the Wayapa® Embodiment practice on the beach (weather permitting)
Participants cannot attend any of the workshops from weeks 2 to 8, without attending the first Introductory Workshop in Week 1.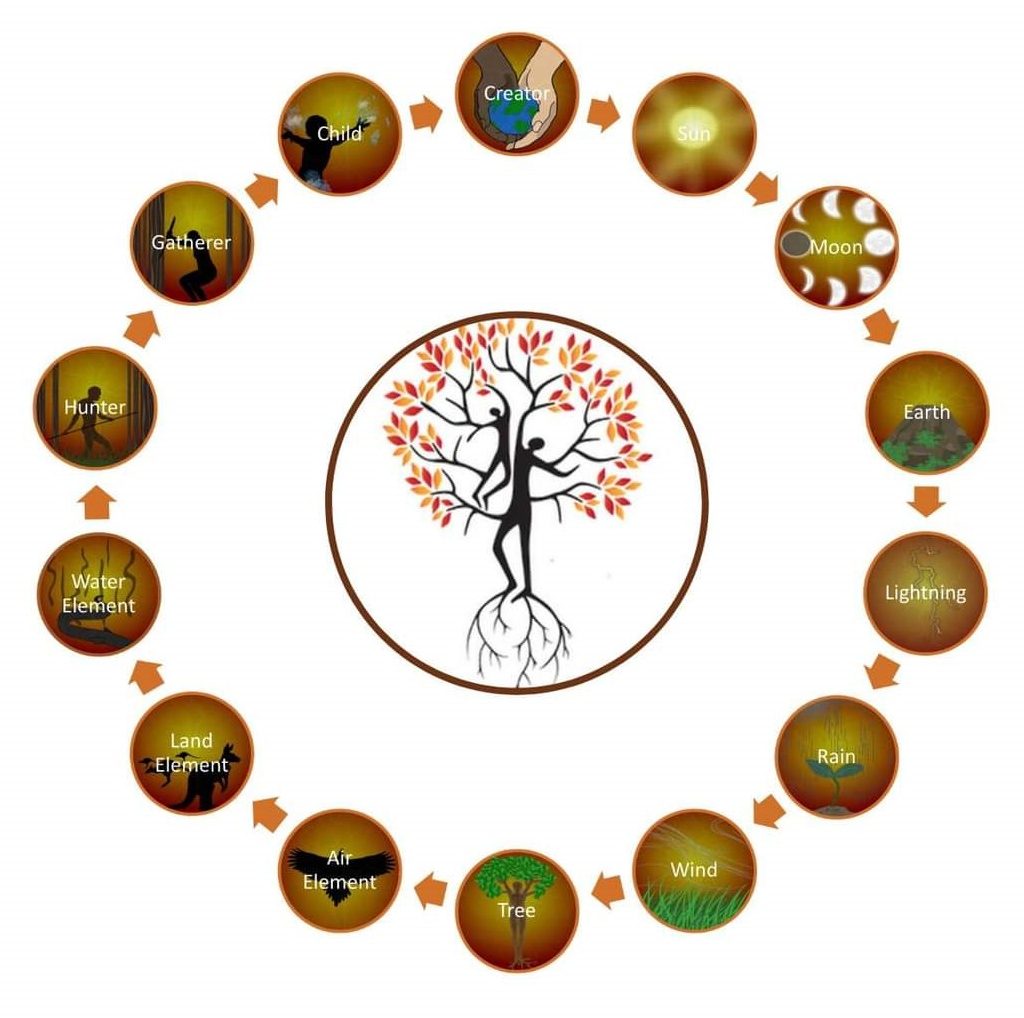 Upcoming Workshops
8 Week program commences
October 21 to December 9, 2023
9am – 10:30am
at Seaspray beach and foreshore
Cost
Pay up front for all 8 weeks at the Introductory Price of $280 (normally $400)
Early Bird Special – $240 (book and pay before Saturday October 7).
Individual sessions $40.
Registrations and More Information
Contact Lucy Van Sambeek on 0417 927 657 or send us a message.
Read more at www.wayapa.com
"I believe that we are all Earth people, some are just more disconnected than others. As a descendant of the Original Custodians, it is my responsibility to share my connection to the Earth as my Ancestors did and teach others how to respect and care for her, to heal her and let her heal us. So that is why I created Wayapa." – Jamie Marloo Thomas (Co-Founder)
*Wayapa Wuurrk® translates to "Connect to the Earth" in the languages of the Peek Whuurrung Maara of South West Victoria & GunaiKurnai Peoples of Gippsland, Victoria.