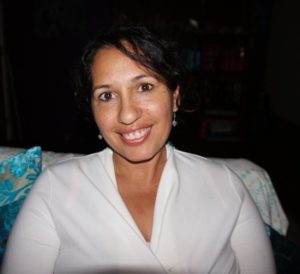 What a delight it was to be speaking with Tileah Drahm-Butler this week on 'Talk the Walk', about her journey into narrative therapy and her approach to working with Aboriginal and Torres Strait Islander people.  Tileah's passion for social work and giving Aboriginal people a voice shines through in this conversation.  We also gain insight into the woman behind the work and the long list of inspiring women in her family that stand behind her.
Tileah is a Durrumbal woman currently living in Kuranda and working as a Senior Social Worker at Cairns Hospital.  She has worked in a range of programs in Cairns and Cape York, including developing and delivering the Drop the Rock program, building the capacity of Aboriginal communities in mental health service delivery.  In 2014, she completed the Masters in Narrative Therapy and Community Work.
Tileah is a co-author of 'Aboriginal Narrative Practice: Honouring storylines of pride, strength and creativity' where she writes about the many ways she is developing and using narrative practices that resonate for Aboriginal and Torres Strait Islander people.  She is a member of the International Teaching Faculty of the Dulwich Centre for Narrative Therapy.
In Episode 16 of Talk the Walk, we explore:
The notion of narrative therapy as a decolonising practice that gives the client agency over their problem
What works in narrative practice for Aboriginal and TSI people in the context of an emergency and intensive care unit of the hospital
Re-membering conversations
The strong story of Aboriginal people's lives incorporating their family, community and ancestors stories
The influence of Tileah's cultural background on her practice
Social work as a political practice
Attracting Aboriginal and TSI people's to the profession of social work and other allied health professions
The AASW mental health accreditation process and how that fits for practitioners working with Aborginal and Torres Strait Islander clients
The ethics and values underpinning Tileah 's commitment to social work
The influence of Tileah's family and ancestors that holds her to the principles of justice-doing
The struggles of dealing with systems built on racism and the effect this has on Tileah as a practioner and a human being
The narrative therapy community that strengthens Tileah's resolve and the stories that keep her going
Sparkling stories of hope and resistance
Tileah's interest in beekeeping and what the bees have taught her about social work
Tileah's dreams of raising the voices of Aboriginal and Torres Strait Islander people to Close The Gap
Reconciliation in action
To listen to this episode simply click on the Play button below or listen via the Stitcher App for iOS, Android, Nook and iPad.


You can also subscribe to podcast and blog updates via email from the Menu on the Home Page.
Don't forget, if you or someone you know would make a great interview on 'Talk the Walk', send us an email from the Contact Page.
Things to follow up after the episode
Indigenous Allied Health Australia
The Dulwich Centre (home of Narrative Therapy in Australia)
Subscribe to the Narrative Therapy journal
Wingard, B., Johnson, C. & Drahm-Butler, T. (2015) Aboriginal Narrative Pratice: Honouring storylines of pride, strength and creativity, Dulwich Centre Publications, Adelaide.
Drahm- Butler, T. (2015). Video: Decolonising Identity Stories: A Friday Afternoon production from Dulwich Centre Foundation.
Contact Tileah via The Dulwich Centre
Podcast: Play in new window | Download