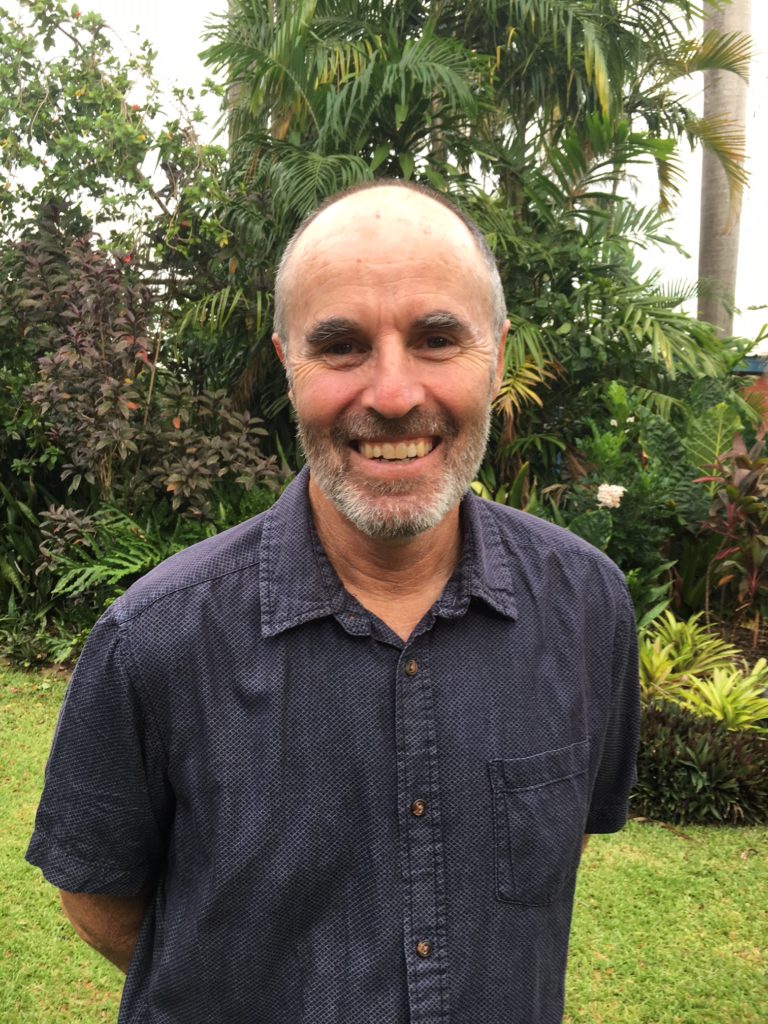 In this episode of Talk the Walk, we delve into the working life of Malcolm Galbraith, Manager of Families and Schools Together (FAST) in the Northern Territory.   We discover not only what makes FAST one of the most successful strengths-based programs in remote Australia, but what drives the man behind the project.   A man of strong Christian faith, Malcolm admits some of his ideas might be controversial, yet the evidence speaks for itself – Yolngu people love it!   Before you scoff at the idea of bringing an American-based program into an Indigenous Australian context, listen to this story.  As intriguing as it is thoughtful, this behind the scenes tour of FAST NT may just turn your worldview on its head.
In episode 21 of Talk the Walk, we explore:
The underpinning principles which contributes to the success of the FAST program working across cultures
Essentials for engaging vulnerable Aboriginal families successfully
The stories and symbols of meaning in the painting (pictured here) symbolising the work of FAST in remote communities, developed with Yolŋu staff of NE Arnhemland
Malcolm's journey from tradie, to youth worker, to heading up a Family Strengthening program in the Northern Territory
The good old fashioned family values inherited from early life experiences that Malcolm brings to his Management role
What values mean to Malcolm and how these spill over into workplace relationships, negotiating boundaries and understanding cultural differences
The challenge of the concept of equity and how this plays out in the lives of people Malcolm works with
What sets FAST apart from other NGO and Government service providers which has earned them respect from local communities
The importance of self awareness when things don't go as planned (because they won't) and strengths-based routines with staff that bring out the best in each other, to promote the best outcomes for clients
Indicators of success from FAST parents and teachers
Malcolm's influencers and how his Christian faith has shaped his life's work and developed his "why'
Malcolm's disclosure around qualifications on paper versus good practice, and traversing the space between academia and field work
The sorts of transferable skills, knowledge and values that is essential to this work
And much, much more
To listen to this episode simply click on the Play button below or listen via the Stitcher App for iOS, Android, Nook and iPad.


You can also subscribe to podcast and blog updates via email from the Menu on the Home Page.
Don't forget, if you or someone you know would make a great interview on 'Talk the Walk', send us an email from the Contact Page.
Things to follow up after the episode
Urie Bronfenbrenner's theory of ecological development of children
FAST Northern Territory website
Email Mal at mal.galbraith(at)fastnt(dot)org(dot)au
Podcast: Play in new window | Download