If you have been following my blog for a while, you would have noticed that this year I graduated as a Certified Nature and Forest Therapy Guide.   In amongst this, I managed to move from the Northern Territory to New South Wales.  And now I'm embarking on setting up my own private practice, bringing together my social work experience in counselling, groupwork and community development projects, with knowledge and skills in narrative, art and ecotherapies.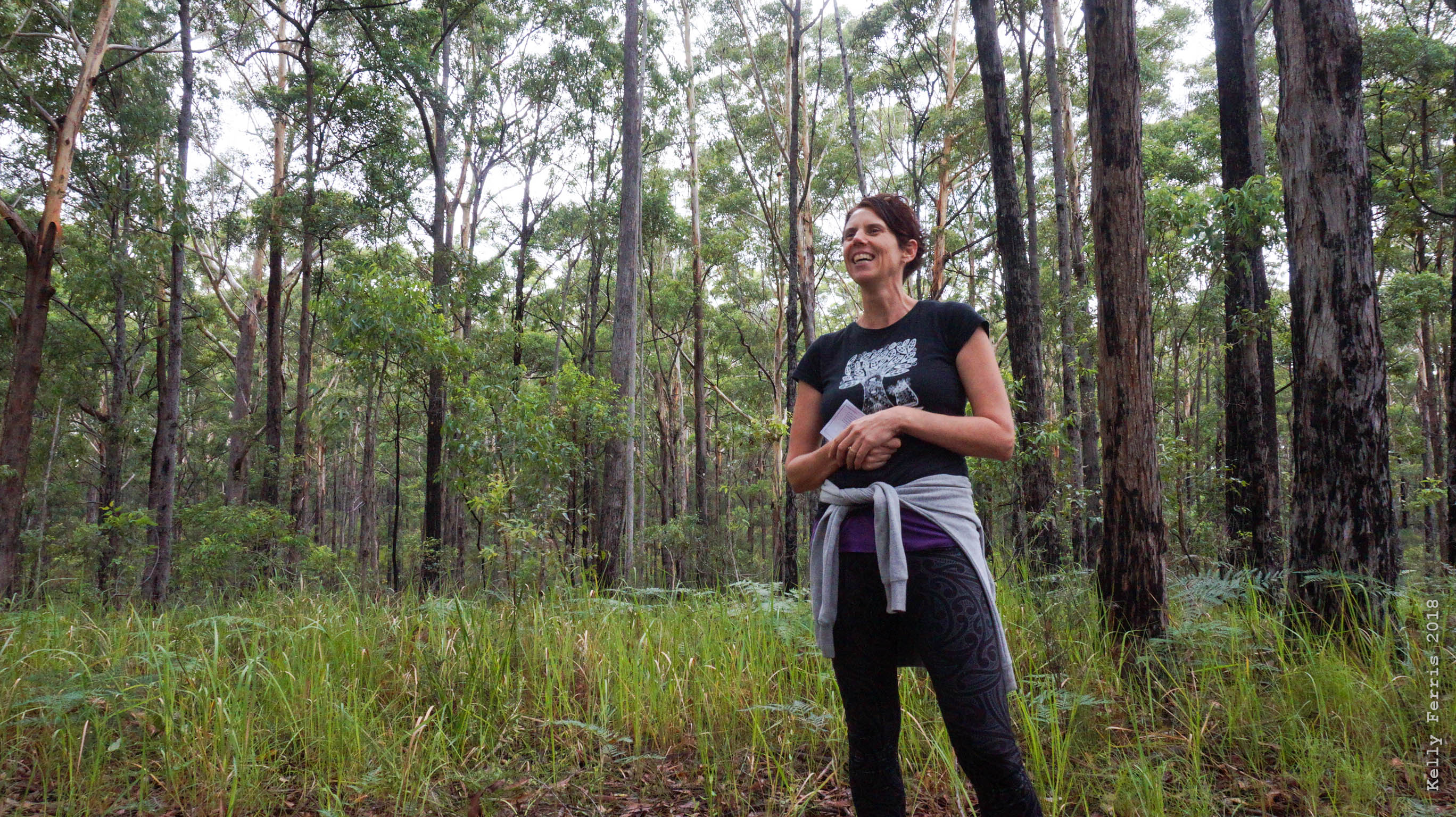 You may be familiar with my passion for the environment and special interest in how nature can work with us in promoting health and wellbeing for people and the planet.   While, I am concerned about the rapidly increasing rates of anxiety and depression across the world, I am hopeful and excited about the growing body of research demonstrating the benefits of nature connection to our physical, mental, spiritual and social health.  Indigenous cultures (including the Tiwi mob) have been talking about this for a long time.  Now the Western world with its scientific evidence has finally caught on – when we are out in nature we feel better!
So anyway.  Whether you have been following my journey of discovery, learning and practice for a while or have recently subscribed, your opinion matters.  You can help shape my journey from this point on.
As part of my business plan, I am seeking feedback on the best ways to bring my therapeutic services to the community where I work.  This could take the form of individual consultations (face to face or on-line), group experiences and Corporate Wellbeing sessions.
My on-line Health and Wellbeing survey takes approximately 5-7 minutes to complete.  You can remain anonymous if you so choose, but you must live in Australia to participate.  I will be collating responses until Friday June 30.
Oh, and watch out for my new look website launching soon.  Exciting times ahead!
See you in nature.
Lucy