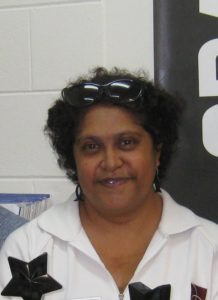 It is a short but oh so sweet conversation, this week on 'Talk the Walk'.  As is so often the case, social workers are busy people and taking a half hour out of the daily schedule is precious time.  My guest is Diana Jans, an Aboriginal maternal health social worker with Apunipima Cape York Health Council.   After several years working as a teacher with vulnerable children, it was obvious to Diana she needed more skills to be able to meet their needs.  Join me, as we take a quick trip down memory lane with Diana and discover what it takes to be a remote social worker.
In episode 23 of Talk the Walk, we explore:
What drew Diane to a career in Social Work after years of teaching in the Cape York region
A typical day in the life of a maternal health social worker and the challenges facing pregnant Aboriginal women in remote Australia
What it means to Diane to be living and working on the country where her great, great grandparents were born
Why her mum would say Diane was destined to be a social worker because of the value, beliefs and principles installed in her early life, as survivors of the Stolen Generation
The soon to be released journal article called "Coming To Town", an initiative of service providers in Cairns supporting pregnant mums travelling for medical appointments
Key findings from their research and lessons for social workers and other allied health workers in providing a culturally supportive service
Diane's advice for social workers just starting out in the field and the kind of attributes needed for remote work
To listen to this episode simply click on the Play button below or listen via the Stitcher App for iOS, Android, Nook and iPad.


You can also subscribe to podcast and blog updates via email from the Menu on the Home Page.
Don't forget, if you or someone you know would make a great interview on 'Talk the Walk', send us an email from the Contact Page.
Things to follow up after the episode
'Coming to Town' will be available soon via the Apunipima Cape York Health Council website 
Contact Diana Jans on 07 4037 7100
Podcast: Play in new window | Download