Giving Back to Nature
There are lots of ways humans communicate their distress and need for help without actually using words, which can be too hard. You might notice their mood changes and they retreat into their bedroom, they turn to drugs and alcohol to numb their feelings, start to harm or say they're going to kill themselves. The person is not a problem to be fixed here. It's a sign that there is something drastically wrong with their environment that does not allow them to thrive. Rather than attention-seeking behaviours, I see these as cries for help to fix their environment! In short, eradicating things like homelessness, homophobia, racism, discrimination, poverty, injustice, inequality and environmental degradation would go a long way to fixing people's mental health issues.
Consider that the Earth also finds it difficult to speak up. She has been trying to seek our attention for many decades now to indicate her distress. She has been giving us warning signs that are growing much more alarming. You know them. The melting polar caps, the loss of biodiversity due to deforestation, escalating animal extinction rates, more frequent natural disasters and arguably now a pandemic. The Planet is not attention-seeking here! She is crying out for help. We need to fix her environment, those precious spaces and places we share with her. By doing so, our health and mental health will also benefit.
The reality of climate changes' devastating effects was most prominent for me in the Black Summer fires of 2019-20. Bushfires were bearing down on us in our makeshift home at the time on the outskirts of Bowraville. The impact was devastating and people hardly had time to recover before the pandemic hit. Some are still living without proper housing.
After this close call, I felt a real urge to take action and I've been doing as much as I can to live more lightly on the earth like establishing a worm farm, buying more bulk organic goods and less plastic, and ensuring I recycled or reused everything I possibly could! In my most despairing of moments I often feel powerless, thinking what difference can one person really make. In my most hopeful moments, I can see that larger movements of people really can do good, the work of Greta Thunberg being an obvious example. So I've decided that this year, it's time for more broader action.
It's time to plant trees. Lots of them. Using the tools that Nature has provided us already, this is one way we can take action now to draw down excess carbon from the atmosphere. My commitment this year is to donate $1 from each counselling session to ReForest Now.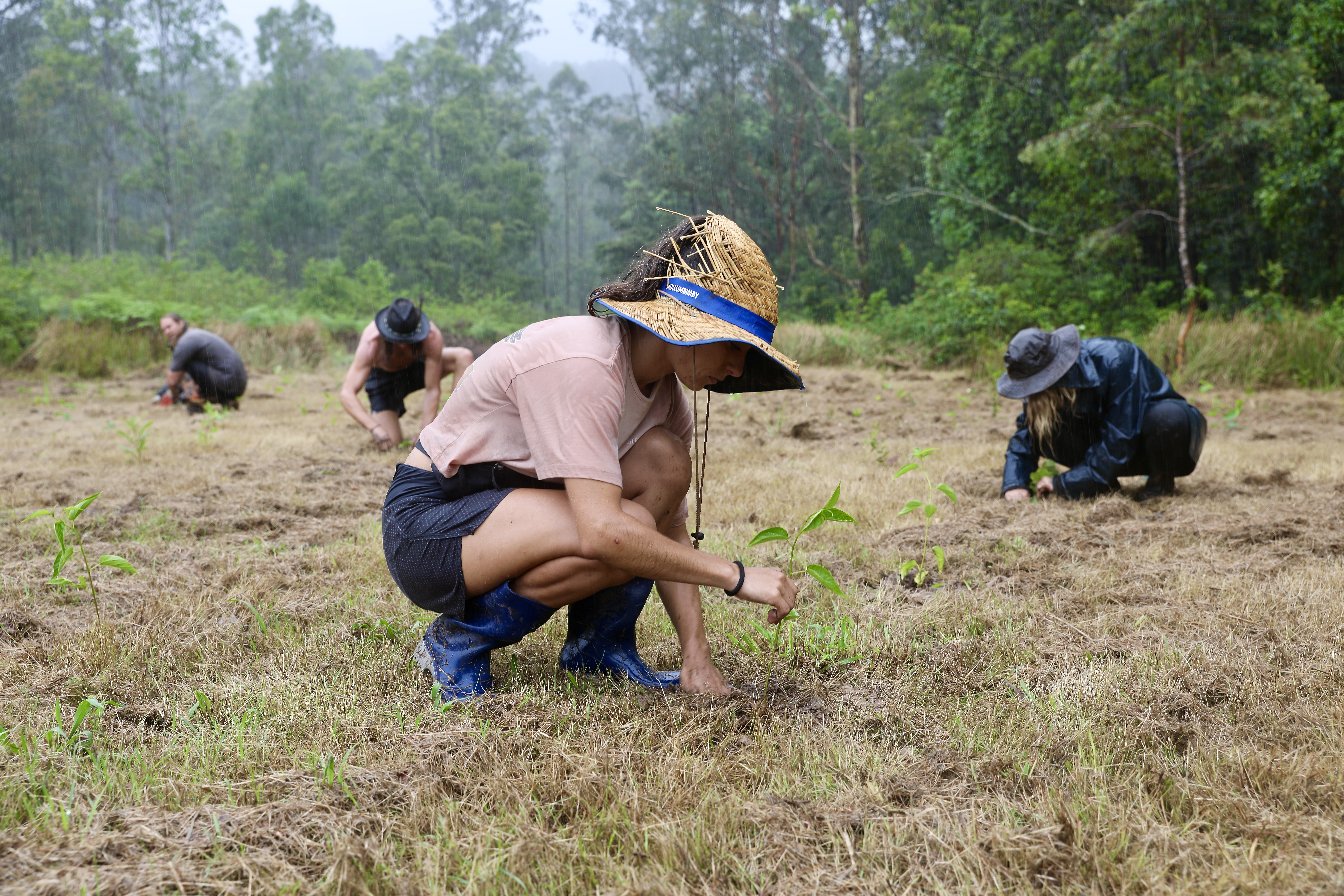 "ReForest Now works to restore what was once Australia's largest expanse of subtropical rainforest, home to an incredible array of species that grew from the rich volcanic soils of Wollumbin. The Big Scrub once covered 75,000 hectares of Northern NSW (an area larger than Singapore!) By 1900, more than 99% of this unique ecosystem had been cleared. The remaining forest occurs in small, scattered patches called "remnants". These remnants contain 122 endangered/critically endangered species, with many more threatened." You can read more about their inspiring work here. And if you feel inspired to support them in any way, whether through donations or getting out there and putting plant into soil, I encourage you to do so.
We are all part of the Climate Change problem. Think about what part you can play in being part of the solution. We have taken so much. It's time to give back to nature.