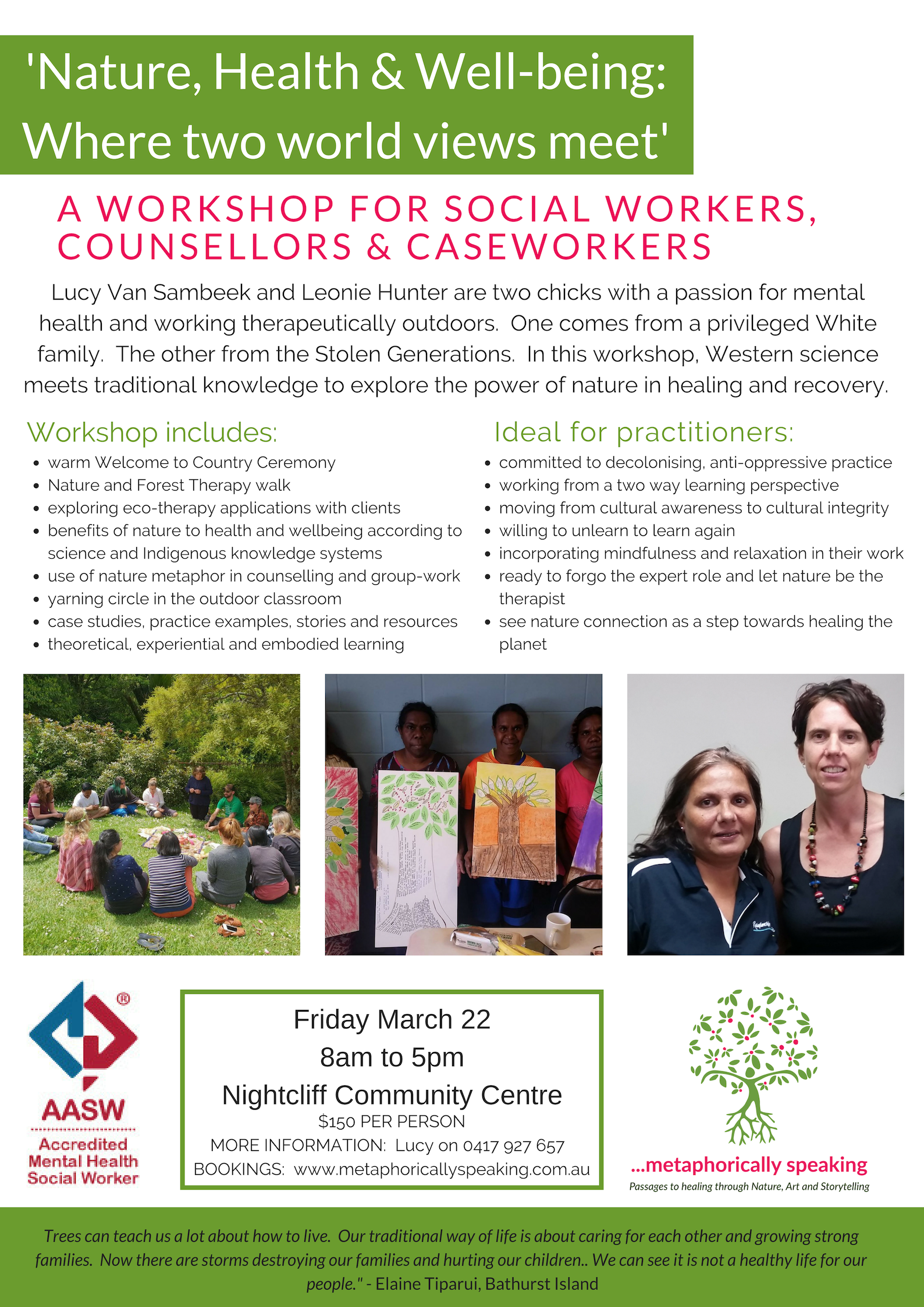 Workshop Overview
Lucy and Leonie are committed to culturally informed, trauma integrated healing approaches that are decolonising, anti-oppressive and empowering.  Nature is our co-therapist in this work.
Our morning session will begin at the top car park in Holmes Jungle Nature Park.  We will be welcomed on country by a Larrakia Elder.
Lucy and Leonie will guide you on a Nature and Forest Therapy Walk.  This is your chance to slow down, relax and develop a closer connection to nature through heightened sensory awareness and a mindful presence.  The walk will run for three hours at a very slow pace, and cover no more than one kilometre.  Suitable for all fitness levels.  Through your own immersive experience, you will gain insight into how the forest works as therapist for those seeking healing.
We will gather in the outdoor classroom under the trees for a yarning circle facilitated by Leonie on Indigenous approaches to health and well-being and the role of country in healing.
We will disperse for lunch before meeting again at Nightcliff Community Centre.
In our afternoon session, Lucy will debrief the Nature and Forest Therapy Walk, and present the case for using eco-therapy to promote health and wellbeing using the latest scientific research.   We will consider the practicalities of working therapeutically in the outdoors, and where that is not possible, how to bring nature inside and into your therapeutic conversations.   We will share our own practice experience using nature metaphors in counselling and group-work with Aboriginal people who have experienced trauma including domestic and family violence.  You will experience a hands-on creative session using the river metaphor to explore migration of identity stories.  Our day will conclude with a yarning circle to share ideas for how you might put into practice what has been experienced.  You will also walk away with a resource list for further learning, reading and training possibilities.
Important Notes:
This workshop is limited to 15 participants.
Upon registration, you will be receive instructions for our meeting place at 8am.  The location is a nature trail in Holmes Jungle Nature Park.  You will need to bring closed in shoes, water bottle, hat, sunscreen, and mosquito repellent or protection.  We have a packed program so will be starting on time.
Lunch is not included in the ticket price.  There will be a number of nearby locations where lunch can be purchased.  Feel free to bring your own packed lunch in cooler bag.
About the Facilitators
Lucy Van Sambeek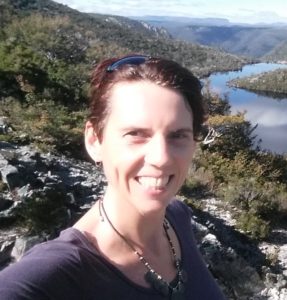 I am an Accredited Mental Health Social Worker with over a decade of experience in the Northern Territory, working therapeutically with children, youth, women, men and families who have experienced trauma, many of whom were from remote and urban Aboriginal communities.  This work included one-to-one counselling, group work and community development projects.
I have been inspired by the spiritual knowledge of Tiwi and Yolngu Elders who have shown me that 'going bush is the best medicine' for people who have lost their way or have experienced problems with addiction, violence and mental health issues related to traumatic experience.  Using metaphors from nature to aid communication became part of my therapeutic approach to promote healing and recovery.  Fascinated by the role of nature for health and well-being, I went on to study Nature Therapy and become a Certified Guide with the Association of Nature and Forest Therapy (ANFT) based in California.
I am now living on Gumbaynggirr country (Mid North Coast) in NSW to follow my dream of establishing a healing place in the bush.  As well as guiding people on Nature and Forest Therapy walks, I work in private practice providing counselling and group work services.  I am the author of 'The Life of Tree', a therapeutic picture book for children to help their talk about their experience of trauma and what keeps them strong in hard times.
You can read more about my personal journey here and my professional Bio.
Leonie Hunter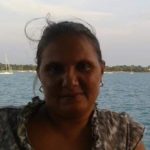 I am a descendant of the Stolen Generation.  My mother was removed from Neutral Junction Cattle Station near Barrow Creek.  My father was taken from Tree Point and taken to Garden Point Mission.  They met each other and married on the Tiwi Island misson.
I work as a Group Facilitator for Healing Our Children Project at Relationships Australia NT, an Indigenous group-work program designed to invite women into a conversation about domestic and family violence and its effect on young children.  I also work for Helping Minds as a Mental Health support worker to Aboriginal and Torres Strait Islander people.
I am a carer for someone living with a mental illness and have a passion for early intervention and promoting mental health and wellness.  As a Saltwater and Desert Woman, Nature as Healer is part of who I am.
Bookings and Enquiries
Select the number of tickets required from the drop down box below and pay by Credit Card via the Paypal option.  Alternatively, contact us to request an Invoice and pay via Direct Debit.
After payment, please Contact Us to provide your name, email address and contact number, so we can send you full details of the workshop.
Refunds will be available up until 48 hours prior to this event.  In the event of a cancellation, please notify us as soon as possible, so we can offer your place to anyone on our waiting list.
If you have any further enquiries or wish to go on our waiting list, please don't hesitate to Contact Us.